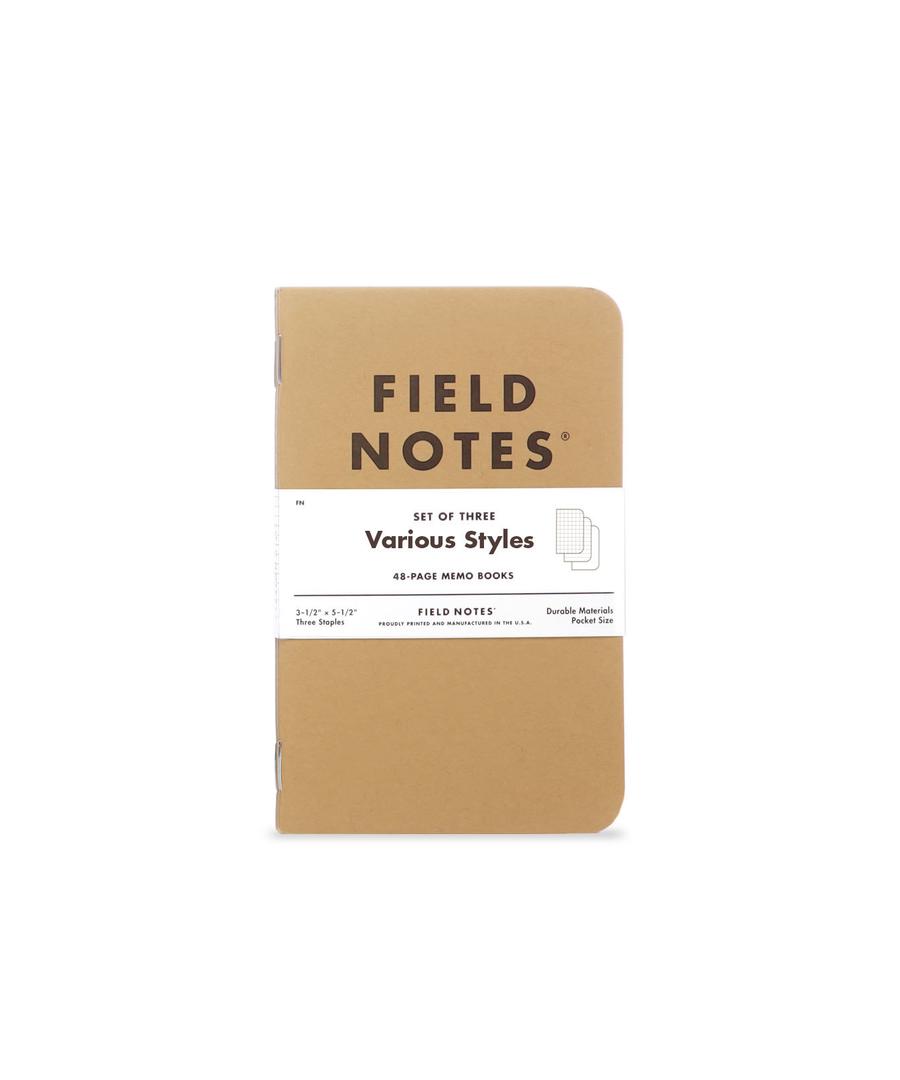 SPECIFICATIONS: PLAIN PAPER
01.

Proudly printed by the good people of Service Graphics, Inc., Oakbrook Terrace, Ill.

02.

Cover: French Dur-O-Tone 80#C "Packing Brown Wrap," with a thick, brute force, 1-color application of "Dachshund Nose" black soy-based Toyo ink.

03.

Innards: Finch Paper Opaque Smooth 60#T "Bright White," with a fine, 1-color application of "Double Knee Duck Canvas" light brown soy-based Toyo ink.

04.

Cover printed on a Mitsubishi Diamond Series 40" 6-color printing press.

05.

Innards printed on a Miller TP104 28" × 40" 2-color printing press.

06.

Bound by a Heidelberg ST350 "Stitchmaster" 8-pocket saddle stitcher, with appreciation to Samuel Slocum, George W. McGill, and William J. Brown, the "Founding Fathers of the Staple."

07.

Corners precisely rounded to 3/9" (9.5mm) by a CRC round-corner machine.

08.

Graph grid: 3/16" × 3/16" (4.7mm × 4.7mm). Ruled lines: 1/4" (6.4mm). Crisp plain paper. 48 Pages.

09.

Memo book dimensions are 3-1/2" × 5-1/2" (89mm x 140mm).

10.

Field Notes uses only the Futura typeface family (Paul Renner, 1927) in its materials.

11.

All Field Notes memo books are printed and manufactured in the U.S.A.
Shipping & Returns
Shipping
Please allow up to 2 business days for processing your online/phone order. Please read our complete Shipping Policy Here.
Returns
Returns can be made within 7 business days of delivery date for exchange or store credit only.  Returns need to include a completed Return Authorization Form that's included in your shipment.  Items returned must be returned in brand new, un worn, un altered condition.  Please read our complete Return Policy Here.
About Us
Lifestyle and comfort are at the core of our shop, and we pride ourselves in sourcing our men's, women's, and non-gendered clothing from local makers and national brands who are just as committed to care in craft and responsible production as we are. Our lines focus on quality, small-batch productions that come from real people—independent designers supporting positive change and using their platforms for good. Good, right?
Secure transactions
Transactions are handled with bank-grade security.
Simple checkout
Our secure checkout is quick and easy to use.
Get in touch
Have questions? Get in touch with us at any time.